Integrate Your Home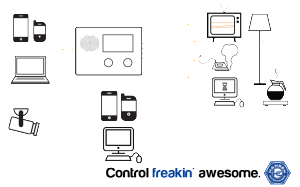 What is Home Automation?
Home automation is where technology and convenience converge, forming a network made up of individual devices all working together in harmony. This networked system provides you with instant control over other individual devices and appliances throughout your home. You dictate how a device should react, when it should react, and why it should react. You set the schedule and the rest is automated and based off of your personal preferences thus providing convenience, control, money savings, and an overall smarter home.
Convenience: Control and automate just about every device and appliance within your home whether you are on location or far away in entirely different country. Home automation works efficiently for you saving money on your utilities and providing overall convenience including Heat, Air Conditioning, Lighting, Dead Bolt Locks, and Cameras.
Safety and Security: Always on guard and at the ready, home automation provides security, safeguarding your home. From a security camera's peering eye to a water sensor that will alert you of a possible costly leak, an automated home security system keeps your property under surveillance so you can react at a moments notice.
Fun and Enjoyable: Home automation gets you involved. Set your personal preferences and actions, then sit back and enjoy using the latest in home automation technology. Though such technology is quite complex, it remains completely flexible and user friendly making for a fun experience.
Seemingly endless possibilities…
Lighting: Obtain the ability to manage your home lighting from where ever you are in the world and set schedules so porch lights are left on.
Cameras:  Log into your camera and visually see, in real-time, specific areas of your home or business while you are away. Rotate, reposition, record, zoom, and snap photos all from the palm of your hand.
Security Systems & Access Control: Remotely open a garage door or unlock/lock a specific door within your home all from your fingertips.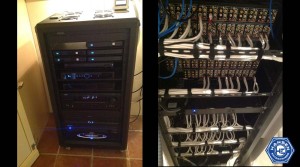 Home Theater & Entertainment:  Home automation can power on specific components and select which inputs and outputs to switch to all from one remote and all from one button.
Thermostats: A remote controlled thermostat provides you with complete control over your home's temperature.
Irrigation: Automate your properties home irrigation system and set your own preferences and automation do the rest.
A safer home or business is just a phone call away. Contact us for a Free Estimate!
(805) 237-7717