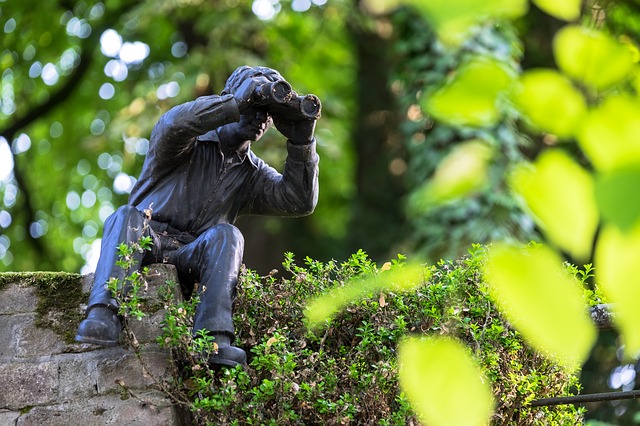 -Video surveillance and alarm systems can help protect homes and businesses and give the occupants peace of mind. Hansen Enterprises, the Paso Robles alarm company, has recently released a report about the added security that comes with video surveillance systems.
Video surveillance systems, especially when alarms are included, provide protection and peace of mind because they deter crime. Homeowner's Insurance Cover, a resource that reviews major insurance companies reports that "Homes without security cameras are 300% more likely to be broken into."
Because surveillance systems deter crime, many major insurance companies offer discounts on business, and homeowner and renter's insurance policies when surveillance systems and fire/smoke and intrusion alarms are in place. "Check with your insurance company," said Justin Hansen, co-owner of the family business.
Security cameras placed in strategic locations inside and outside record who is coming and going into the backyard, the shop yard, parking lots, who's at the front door and who comes and goes into your home or business.
Businesses have a variety of needs to record activity inside their businesses. Business surveillance systems help prevent shoplifting and other kinds of theft, monitor who enters and leaves secure areas such as technology clean rooms, laboratories, or materials storage areas.
Recording who comes and goes in the home, and what people are doing once inside the home meets a number of special surveillance circumstances. Keeping an eye on the house when the family is away from home during the day, out for the evening or on vacation is important. Cameras that keep an eye on the yards, doors and windows while the family is asleep provide a great deal of peace of mind, especially when an alarm system is also in place.
Surveillance systems serve these basic purposes:
Send potential criminals away before they commit a crime
Surveillance with an alarm system brings the police and frequently prevent crime because most criminals are going to run at the sound of an alarm
Video recordings provide valuable information to law enforcement if a crime is committed
Just as important as catching a criminal when a crime is committed is stopping the crime before it happens. Robbers, burglars and vandals are much less likely to attack your property or threaten your family, customers and employees when they know that a surveillance system is watching and reporting their presence. Criminals don't want to be caught. They'll move on to someplace else.
Hansen Enterprises has been providing security and alarm systems to Paso Robles and the Central Coast since 2001. The company is a full-service firm offering security and communications design, installation and support for home or business. Call today for a free estimate.
Hansen Enterprises
Paso Robles, CA 93446
(805) 237-7717
Social Share